What do you do when you find out you're pregnant without being ready for it? Unfortunately, many women find themselves in this situation every day. It's normal to feel nervous or confused, and it's also normal to look for help with an unexpected pregnancy. Here are a few of the things you should do first when you find out you're pregnant.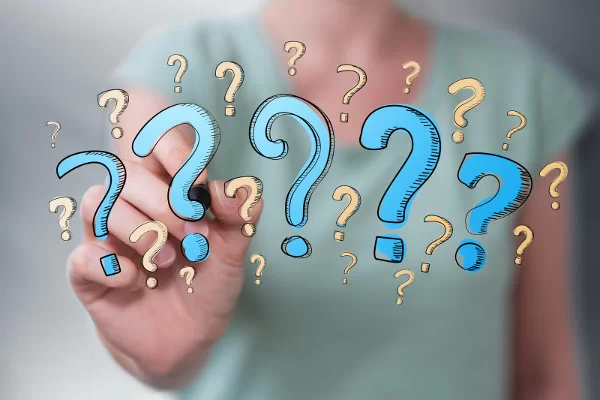 Don't Panic
The most important thing to remember when you find out you're pregnant is simple: Don't panic. It's totally normal to feel stressed out in this situation, but you also need to stay calm and start to figure it out. Panicking and making rash decisions won't help – you need to take your time and consider everything carefully.
Get A Pregnancy Test & Ultrasound
In most cases, women find out they're pregnant after taking a home pregnancy test. If that's your situation, your next step should be to take a test from a third party for verification. At Sound Choices, we offer free pregnancy testing to any woman who believes she may be pregnant. Our tests are over 99% accurate, and your results are completely confidential.
Once you've taken a pregnancy test, you should also get a verification ultrasound to ensure your pregnancy is viable. Ultrasounds are the best way to tell if you're really pregnant, if the embryo is healthy, and if it is located safely in your uterus. Ultrasounds can also be used to tell your approximate conception and due date. This is an important step, and you definitely don't want to skip it.
Talk With Your Partner
At this stage you know for sure you are pregnant, but you may not be sure about what to do next. A good first step is to speak with your partner and find out how he feels about the situation. It's normal to feel vulnerable during this time, but you also need to stand up for yourself and your own feelings. If you're not married or in a committed relationship, he may pressure you to terminate the pregnancy – but remember that this decision is yours. Don't let anyone pressure you into doing something you don't want to.
Consider Your Own Feelings
If you're not planning for a baby, you probably feel confused, scared, or shocked. You might be thinking about how different everything will be from now on, or how you'll be able to recover. These feelings are normal. You shouldn't be afraid to experience and express them. Holding your feelings in or denying they exist is a path to unhappiness and turmoil. You'll feel better if you're honest about your own feelings and emotions.
Find Another Perspective
It's normal to want to keep your pregnancy a secret when you aren't sure what you want to do next. But you shouldn't be afraid to tell trusted friends or family members. The best way to get help with inner pain and confusion is by finding another point of view.
Of course, if you don't feel like you have anyone you can trust with your pregnancy news, we're always happy to help. At Sound Choices, we can simply sit with you and talk about your options, your feelings, and your plans for what to do next. Many of our caring volunteer staff have been through similar situations, and they're always glad to offer another point of view.
Remember, though, that you should only tell people whom you trust to be supportive and non-judgmental. Don't tell your friends or relatives if they have a history of pinning their expectations or feelings on you. At this point you need support and care, not outside pressure.
Understand Your Options
You might be feeling stuck, like you have no choices now that you're pregnant. This isn't the case. You have several options, including the option to parent your baby yourself, to place it for adoption, or to consider abortion. Each of these options has different considerations you'll need to work through, and only you can decide which is best for you. At Sound Choices, our compassionate volunteer staff can help you learn more about each option and which is the best for your situation when you come in for an appointment.
Get Free Help
It's common for women facing an unplanned pregnancy to feel trapped or like they don't have any options. We can help. To learn about the options available to you, get free pregnancy resources and help, and talk to someone who will listen without judgment, contact Sound Choices today. Call (706) 322-5024 to Request your free and confidential appointment. Walk-ins are welcome.