The Gala might be over, but the celebration continues online! If attending the Gala isn't your thing, but you really love the life-saving mission of Sound Choices and want to share it with your friends, the AFTERGLOW is for you!

HOW IT WORKS – You can choose to participate in one of two ways:
Click "PARTICIPATE" to register as a "Fundraiser" for Sound Choices during our Afterglow year-end campaign. You can set up your very own Afterglow giving page & set your own fundraising goal for how much you'd like to raise online for Sound Choices. You can add your own pep-talks & pictures, and compete with others to win the amazing prizes listed below! The top fundraiser in each prize category wins!
OR
Click "DONATE" to make a donation to the Afterglow year-end campaign! You can either choose to give through a specific person who is signed up as a "Sound Choices Afterglow fundraiser," or you can click on the Sound Choices logo to give directly to Sound Choices. Either way, all money goes to support the mission of Sound Choices.
If you make your own giving page, you can share your Afterglow page with family & friends through email & social media – See how much YOU can raise to help moms choose LIFE….right from your cell phone or laptop, just by sharing your passion for Sound Choices!
Your year-end gifts are tax-deductible AND life-saving!
The Top THREE Fundraisers Win Awesome Prizes
The Gala Afterglow is our year-end giving campaign for 2017. And we have very special PRIZES for the top fundraisers in each prize category who raise the most money to provide free services to the women who visit Sound Choices!
THE PRIZES
Prize #1 – This guitar is a handcrafted one of a kind instrument created by Charles Carlisle. ($2,500 Value; Minimum Fundraising Goal To Win)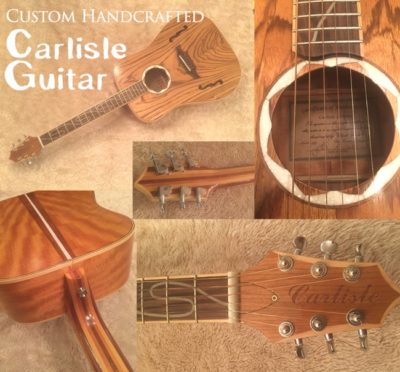 The face is made from Zebra Wood featuring mini F holes and a sound hole that is highlighted with cultured stone. The sides are African mahogany and the back is African mahogany, with a Sapele mahogany and cultured stone stripe down the center. The body has a quad edge binding of Maple, Walnut, Alder and Mahogany on the front and back. Inside, just behind the face, is a Western Red Cedar baffle producing a beautiful tone and greater sustain. The fret board is made from Ebony with Maple edging and a unique inlayed rope design of two-part epoxy. The neck was created using seven different types of wood that were laminated together to give it great stability and houses a two-way adjustable Hotrod truss rod. The saddle and the nut are from the same cultured stone that is inlayed around the sound hole. The Carlisle logo is laser cut into the head which is made of Cherry and wrapped with Maple. The finish on the guitar consists of two coats of lacquer sanding sealer, five coats of semi-gloss lacquer and three coats of wax which were all sanded or buffed between each coat.
Every Carlisle guitar holds a signed and numbered certificate of authenticity. An amazing treasure for a guitar enthusiast!
Prize #2 – Crafted locally by Golden's Cast Iron, this large Fire Pit (seen here) is a repurposed old casting of a syrup kettle casted over 100 years ago. ($1,179.49 Value; Minimum Fundraising Goal To Win)
This Fire Pit come pre-drilled for easy ash removal, gas line or plumbing for a water feature. This prize includes the Large Fire Pit Stand.
The dimensions for this high-quality Fire Pit are:
41.375 – diameter
15-1/2″ – height
275 lbs. – weight
Prize #3 – Six week professional teeth whitening treatment by Dr. Paul Garcia. ($450 Value; Minimum Fundraising Goal To Win)
Over time our teeth tend to become discolored or stained. Whether this is from smoking, coffee, or any other foods, a beautiful smile could be closer than you think. Dr. Paul Garcia's dental practice offers a safe solution to an unsightly smile. Whitening your teeth is a very simple procedure.
Prize #4 – A ready to hang 16×20 Canvas Print of the high quality digital photo of your choice. A canvas portrait makes a great gift! ($50 Value; Minimum Fundraising Goal To Win)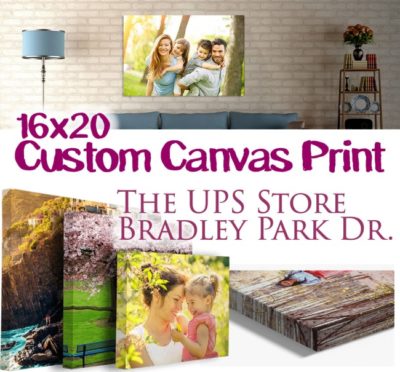 Let the Afterglow Begin! Remember, the way to win prizes is to share your personalized Afterglow competition page…and share often, on social media!